(3.8 / 5 After SNOWPIERCER and OKJA, South Korean director Bong Joon-ho pursues his malicious taste for excess, providing with PARASITE a hyperbolical social fable, as caustic and exhilarating as can be! An audacious move, well rewarded by the Alejandro González Iñárritu-led Cannes jury. )
Ki-taek's family of four is close, but fully unemployed, with a bleak future ahead of them. The son Ki-woo is recommended by his friend, a student at a prestigious university, for a well-paid tutoring job, spawning hopes of a regular income. Carrying the expectations of all his family, Ki-woo heads to the Park family home for an interview. Arriving at the house of Mr. Park, the owner of a global IT firm, Ki-woo meets Yeon-kyo, the beautiful young lady of the house. But following this first meeting between the two families, an unstoppable string of mishaps lies in wait.
After presenting MOTHER at Un Certain Regard in Cannes in 2009, South-Korean director Bong Joon-ho returns with a bang for PARASITE, an eccentric social satire. Featuring the imposing Song Kang-ho, noticed in MEMORIES OF MURDER and THE HOST by the same director (as well as JSA and SYMPATHY FOR MR. VENGEANC by Park Chan-wook), the film has earned the Palme d'Or, and unanimous praise.
PARASITE
(기생충, Gisaengchung)
A film by Bong Joon-Ho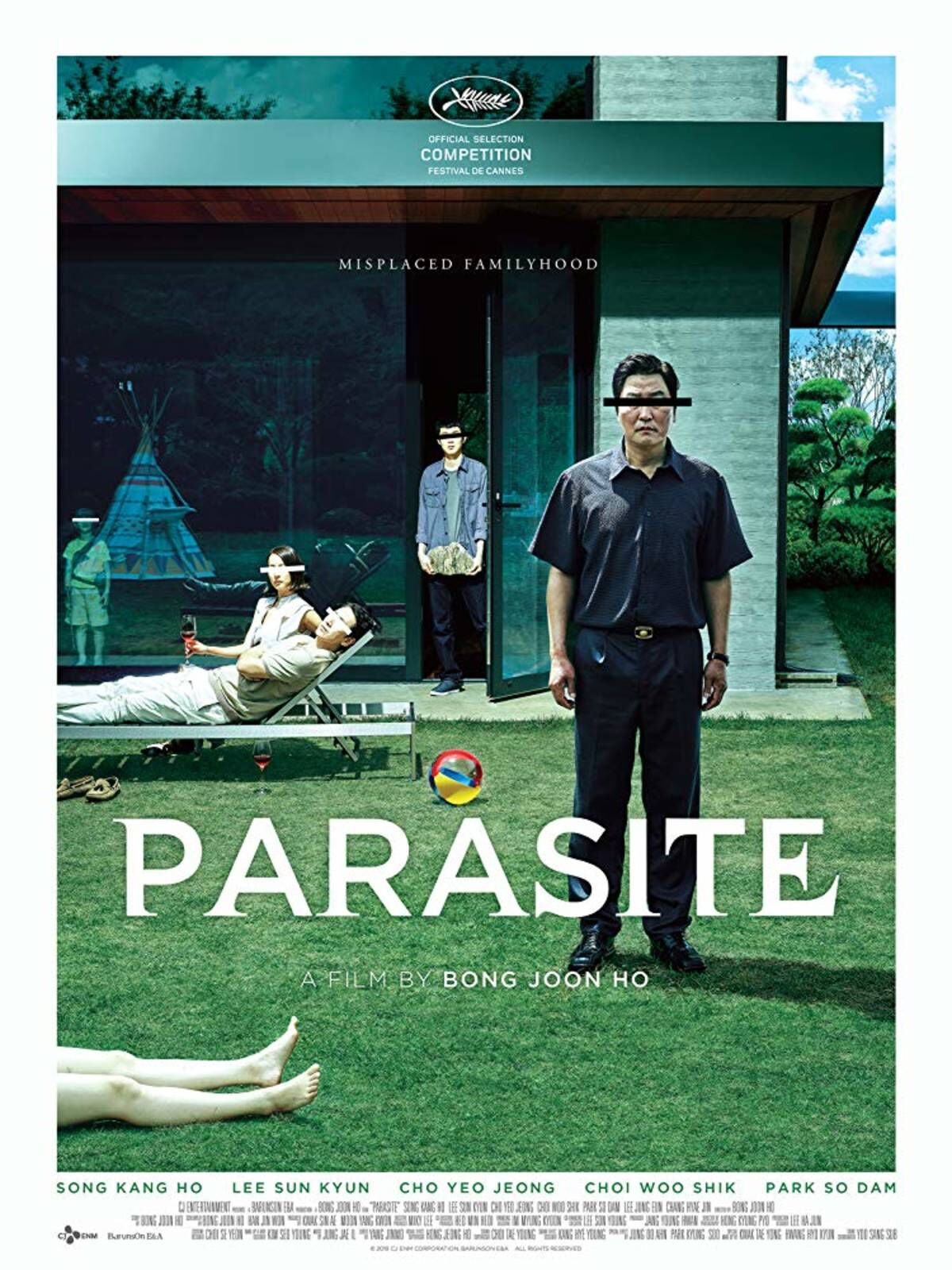 With Song Kang-ho, Lee Sun-kyun, Cho Yeo-jeong, Choi Woo Shik, Park So-dam, Chang Hyae Jin
2019 – South Korea – Thriller, Comedy– 131 min – 2.35:1 – Dolby Atmos sound – Korean
| | |
| --- | --- |
| Screenplay: | (4.0 / 5) |
| Mise en scène: | (3.5 / 5) |
| Interpretation: | (4.0 / 5) |