(3.3 / 5 Like it or not, Takashi Miike is a master at blending genres from yakuza films to gory pulp and slapstick romance: FIRST LOVE is a deranged, hilarious, frantic, exhilarating Long Day's Journey into Night!)
Taking place over one night in Tokyo, Leo, a down-on-his-luck young boxer meets his first love, Monica, a call girl and an addict but who is still an innocent. Monica unwittingly gets caught up in a drug-smuggling scheme, and the two are pursued through the night by a corrupt cop, a yakuza, Leo's nemesis and a female assassin sent by the Chinese Triads.
Cult and prolific Japanese filmmaker Takashi Miike (AUDITION, DEAD OR ALIVE, VISITOR Q, ICHI THE KILLER, HARA-KIRI: DEATH OF A SAMURAI) returns with a 103rd film that blends the yakuza eiga genre with romance and black comedy. FIRST LOVE world premiered at Cannes Directors' Fortnight and was screened at numerous international film festivals (Toronto, Busan, London, Stockholm, Rio de Janeiro and many more).
FIRST LOVE
(初恋, Hatsukoi)
A film by Takashi Miike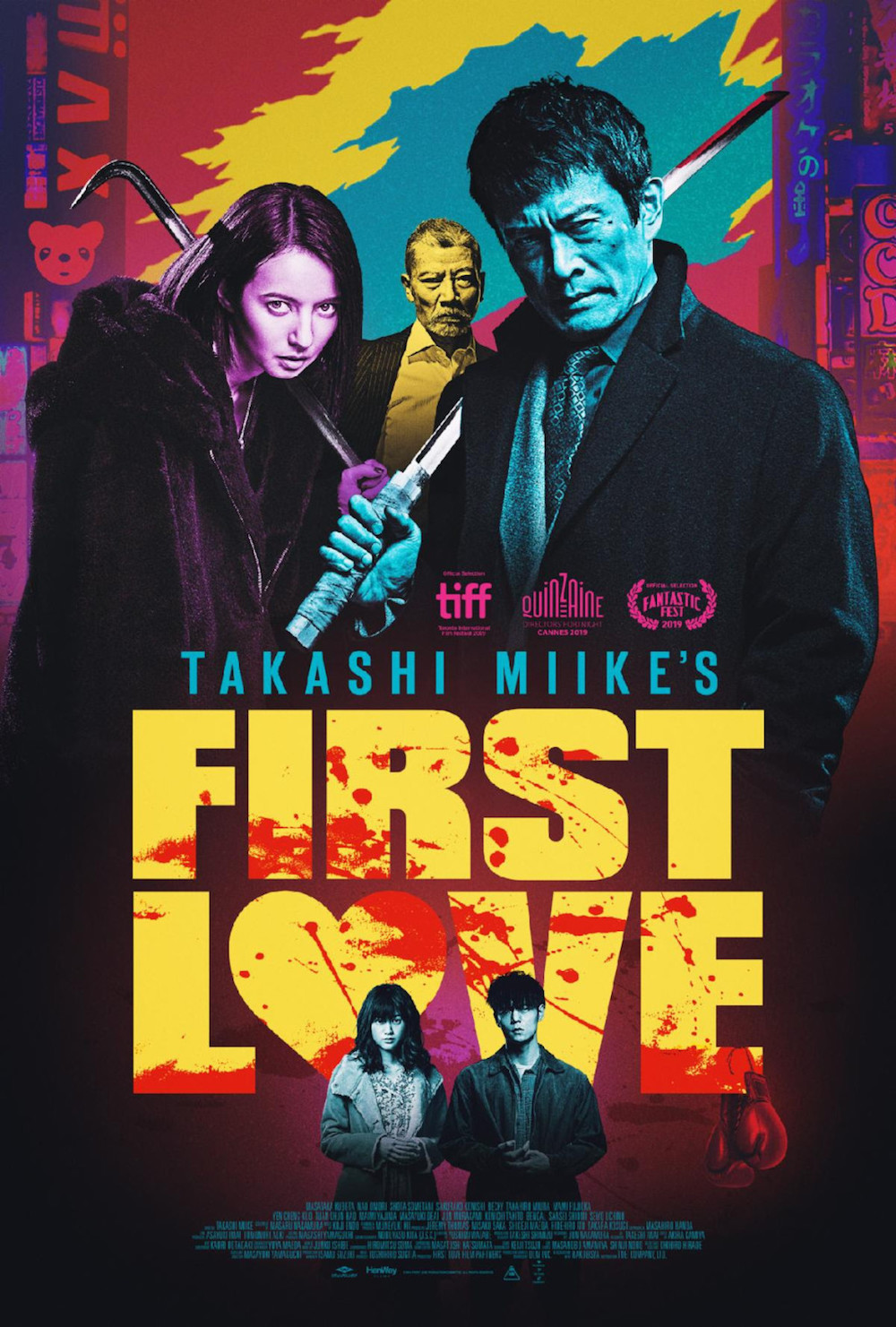 With Masataka Kubota, Nao Ōmori, Shōta Sometani, Sakurako Konishi, Becky
2019 – Japan/UK – Pulp noir / Black comedy / Romance – 108 min – Aspect ratio 1.85:1 – 5.1 Sound – Audio: Japanese
World premiere: May 17, 2019 (Cannes Film Festival, Directors' Fortnight)

| | |
| --- | --- |
| Screenplay: | (3.0 / 5) |
| Mise en scène: | (3.5 / 5) |
| Interpretation: | (3.5 / 5) |